Motorola, who has succeeded in making a list of popular mobile companies, has again announced its presence in the market, including new foldable mobile phone. According to the report, the company's new classic feature phone can attract its old users to Motorola Razr 2019. All the smartphones should use by two hands, but if you try to drive from one hand, it takes time and uncomfortable to do what you want, but Motorola Razr one hand can be used.
While in the 21st century the world was more ahead of speed, it could have been better if it easily used the phone with one hand. One hand can easy to handle by Motorola Razr 2019 and the features on this phone will not be less than the smartphone. When the users run the new Motorola Razr 2019 with their own hands, the wrist will take the phone to the feature.
When Does Motorola Razr 2019 Release?
The Wall Street Journal website published the news about the Motorola Razr 2019. They said this phone will release in February, but the news published by that website was wrong. According to the Wall Street Journal website, Motorola razor will price $1500. Now fordable phones in the market like Samsung Galaxy fold cost $1950 and Huawei mate x $2600. The apple maxs and Samsung Galaxy s10 plus more than Motorola Razr 2019 can be higher, This has caused various online media that can cause problems to sell this phone.
What are the features
According to the XDA website, Motorola Razr 2019 has two screens via the main screen and notification screen because this phone is foldable. we look everything like as others smartphone you can look at everything. we need other screens. we can get the notification and also other quick commands such as play music, camera setup.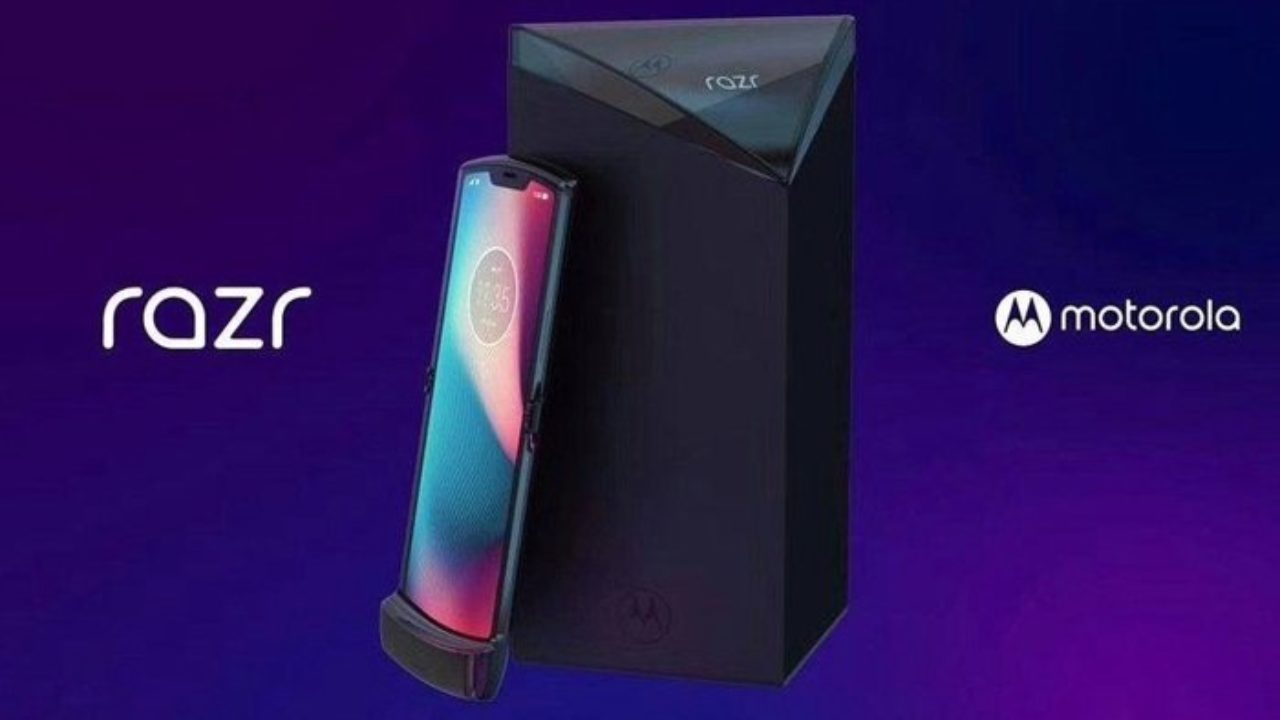 Similar to what to expect price smartphone. This Motorola Razr 2019 has also snapdragon 710 processor, it has used 2730 MHA battery they have written on their XDA website. It has the main screen 6.2 inches OLED and resolution 2142*876 pixel or notification screen has 800*600-pixel XDA has been claiming. Motorola Razr 2019 has 4 to 6 GB ram and storage 64 to 128 GB have.

Motorola Razr 2019 has a single camera and with the help, you can take the picture like a smartphone.new Razr phone has been used to ale selfie phone with the help of an out screen. You talk about software, Motorola Razr 2019 phone is a small version of a smartphone. so it has no different according to XDA when you shut down small screen comes and you get something can google to assist, media control and other work. The inside screen is big and the outside screen is small.
Other things
Foldable mobile phone established by Samsung, Huawei mobile company. In that competition, Motorola will also present a foldable phone in the world. New Razr 2019 phone will expensive and mid-range phone so Samsung, apple and other high range smartphone users will not attract to Motorola Razr 2019.